Our Wooden Plinths are available in various colours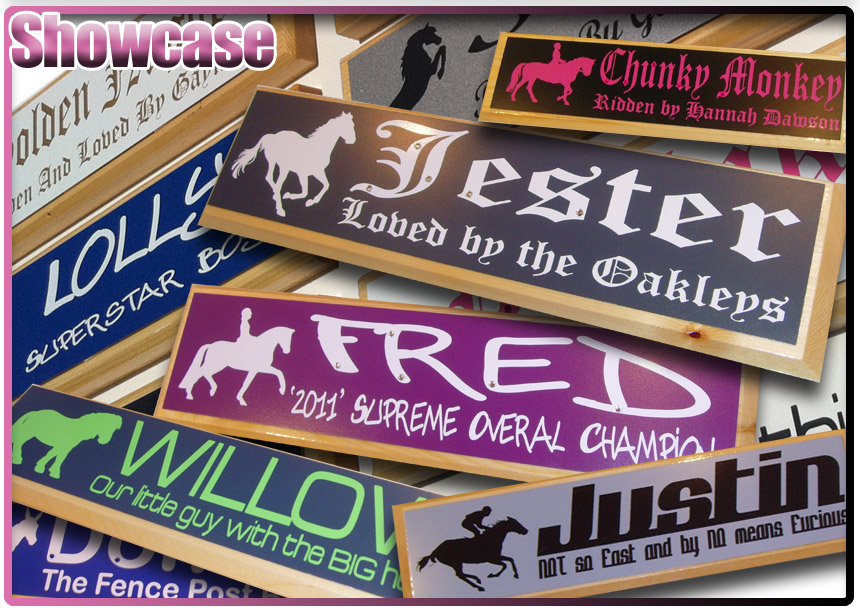 The material (Plinth) is highley varnished Red Wood Pine. We add several layers of exterior varnish to give it the high gloss finish. The Sign we add upon the plinth is Poly Coated Steel (PCS) in various colours.

14" x 3.5" Plinths are available in various colours. The more letters you put on the smaller we reduce the font to allow neat fitment. You may pick many styles from the below or even tell us of a font you have in mind.

The Plinth comes with two holes in the wooden base along with two screws, you attach the base to your door. We send the PCS sign out with 4 adhesive pads (HILLS - Professional as used on Porsche car registration plates). Once the plinth is in place on the door/wall simply remove the adhesive pad cover and attach in place. This allows a NO VISIBLE SCREW finish.

Please click on the below or the navigation to the left to view the Wooden Plinth Range.