Our Pine range is available with various fonts and colours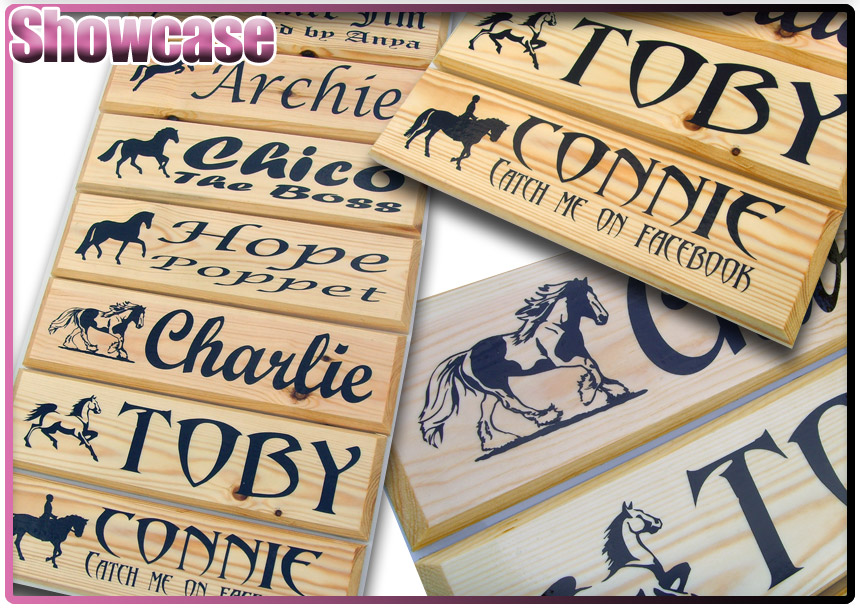 The material is cherry picked pine, prescision cut with chamfered edges.
Wood is a natural material and wood grain varies from sign to sign.
We do NOT use heavily knotted wood like other retailers.

Our pine range is cherry picked from lengths of pine, we treat the wood with a first coat of proffesional grade satin yacht varnish, the varnish dries for 3 days under controlled temperature, the next coat of gloss grade proffesional varnish is added and again left to dry for 3 days, The last coat of gloss varnish is then added and after 6 hours the vinyl lettering applied and left a further 24 hours to harden locking the name to the plate.