Our Bespoke Perspex range is available in various colours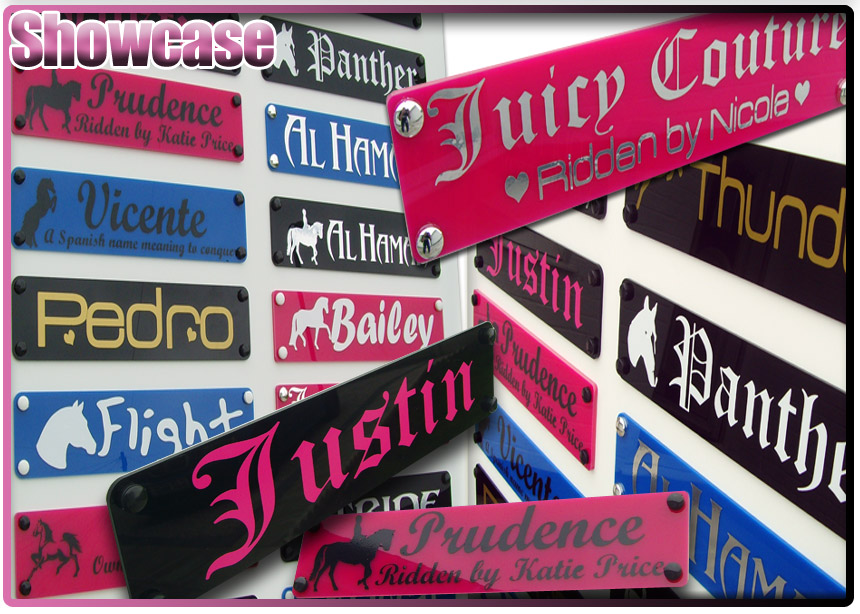 The material is prescision laser cut with rounded corners and holes. The Perspex is guaranteed for 10 years with the proffesional grade vinyl lasting 7.

13" x 3" Bespoke Perspex is available in various colours and can accept more letters than our standard normal perspex. The more letters you put on the smaller we reduce the font to allow neat fitment. You may pick many styles from the below or even tell us of a font you have in mind.

Please click on the below or the navigation to the left to view the Perspex Range.